Home Renovation Contractor Calgary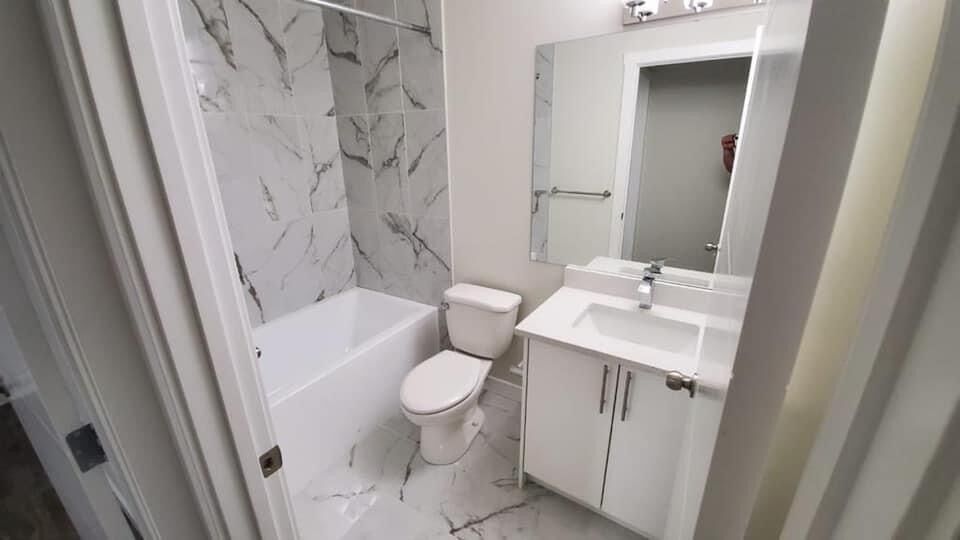 Commercial & Residential Renovation Company

If you want to renovate existing houses or add space, you need professional renovation contracting services in Calgary. Every project is different and so are the client's expectations. The renovation team needs to listen to the client's needs and execute to complete satisfaction. Such work requires extensive skills, expert planning and careful execution for this you need services from a professional home renovation contractor in Calgary.
Sahi Contracting ranks among the top-rated home repair company in Calgary. We have been involved in numerous home remodel projects and always achieved extraordinary results. Our team will work with you to understand your ideas and expectations of the project.
Our goal is to create amazing custom home renovations in Calgary that reflect your personality and enhance the lifestyle you enjoy. As a full-service home renovation contractor, our service does all kinds of renovation projects, repair, custom-design and painting in condos, city houses, and single-family properties.
We use the latest technology to create custom homes for our clients. We offer custom interior design services that allow us to create your perfect living space based on your desired needs. We are committed to creating a custom home that reflects our clients' personal tastes and brings out their best. If you want upscale home transformations that are truly yours in every way, then trust the team of experts here at Sahi Contracting.
Our home renovation contractor is ready to take care of your needs from quote to completion and from permits to approvals.
Get started with us: The Sahi Contracting Services
Sahi Contracting also provides convenient financing programs
Get started with us: The Sahi Contracting Services